Shaken Renewal
Shaken (Safety Inspection) will expire in every 2 years. Therefore a renewal is required if you plan to continuing using your car. It would be advisable to start the process for renewal when your shaken is a week before the expiry date.
Every prefectures will have shaken centers. You may do it personally or you may hire an agent to do it on your behalf. Please contact us, we may provide you the information which agent will be able to assist you at your location.
Before that please prepare the below documents.
Seal
Seal Certificate (within 3 months)
Shaken Certificate
Compulsary Automobile Liability Insurance Certificate
Vehicle Tax Receipt (Nouzei)
Vehicle Transportaion (local)
If you are relocating to other location in Japan, we could assist you to move your car. Example from Tokyo to Hokkaido, where driving there yourself could be tiring. Just leave it to us, we will have it deliver to you accordingly. Contact us for a quote!
Vehicle Insurance
There 2 types of insurance for automobile in Japan. One of it is the Compulsary Liability Insurance which is known as 自賠責(Jibaiseki) in japanese and another type is the voluntary insurance.

Compulsary Liability Insurance is the minimum coverage that only cover the person injured in an accident. It does not include neither the driver nor any damages or repair require for the vehicle.

If you would like to extend the coverage for your own and also your car, you will need to enrol for a voluntary insurance. There are lots of companies offering such insurance and some even extend their road service during emergency, medical payment etc. Companies like ACE, Zurich etc has English support services. You may contact them directly or visit their homepage for more details.
Car Cleaning
In central Tokyo, some apartments do not allow car washing at the parking area and there is no water hose available. Some may have a special dedicated washing space provided. If not you will need to bring it to cleaning shop personally. There are 2 types in Japan. Hand wash or machine.
Hand washing companies offer both external and internal wash of your car. They would be able to clean stain, clear smell etc depending on your needs. However it could be pretty costly and you will need to make a reservation.
As for car washing machine, you may find it at most of the gas station. And it is only for car exterior. Please be prepared for a long queue for car wash during the holiday season in Japan especially end of the year.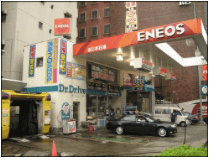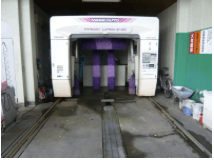 Sell
Planning to sell your car ? You can sell to local used car dealer directly, advertise your car personally at the local free classified site, or your facebook. Please make sure you have time to response to those contact you. You may also have to face the same questions from those interested again and again. Besides you may end up unable to sell at a price expected.

Have you ever thought of exhibiting your car in auction houses in Japan ? You will be able to help to reach out those more interested and be able to sell at a even higher price than you thought. In additions, you do not have to handle talking to the buyers on and on. Even though you will need to pay some agency fees to the auction agent, the time and stress you have to handle will be less. Contact us for more details.